Your Home Should be Cleaned Consistently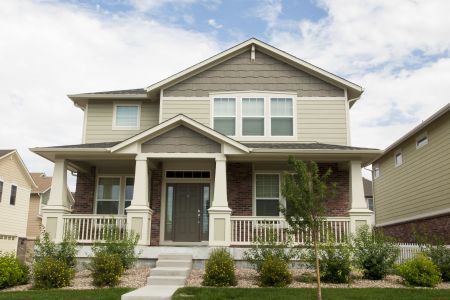 If you own a home, you should always make it a priority to keep it clean. House washing services are an excellent investment for homeowners because they can help them always maintain a well-kept home.
One or two power washings per year are the recommended frequency per year. Pressure washing is an efficient form of cleaning your property, and a few consistent cleanings will help keep your estate in the best shape possible.
The Benefits of Keeping your Property Cleaned
Preventing Damages to your Surfaces
Avoiding Future Repairs and Replacement
Allowing Home Improvement Projects
Maintaining a Healthy Property
Maximizing Visual Appeal
Improving Property Value
The kinds of bacteria that can grow and accumulate on your property can break down the various surfaces of your home, resulting in you having to pay to get it fixed.
Roofs, for instance, are a part of your home that can be affected by buildup. Moss can grow underneath your roof's shingles, leaving them vulnerable. Once those shingles are lifted, a strong storm can come and easily dislodge or blow them entirely.
In addition, Dirt and grime stains lower your home's curb appeal. They can create dull and unappealing surfaces on your property, reducing the overall look.
Professional Pressure Washers can Help get the Most of a Clean Property
There is no better cleaning method for your home than pressure washing, and there's nobody who can pressure wash your property better than professionals. Professional pressure washers have all the experience, knowledge, equipment, and techniques to clean your home.
Removing dirt and grime from surfaces is what pressure washers specialize in, and they are well worth the investment. You want the best cleaning service for your home, so you don't have to worry about a dirty house.
House washing services are just what you want for your home, giving you complete assistance to remove the buildup accumulated over time. This is one of the best methods to maintain your home because professional pressure washing is extensive in cleaning your home.
When you pay for pressure washing you know you can rely on, you'll get a cleaning service that leaves your home spotless. Even if you have dirt that has been there for years, a good cleaning company can get that right out for you.
Appalachian Exterior Cleaning LLC provides its customers with a good cleaning. Call us today to receive our excellent pressure washing for your home.
NEED QUALITY PRESSURE WASHING IN ROANOKE OR THE SURROUNDING AREAS? DON'T WAIT! CONTACT US TODAY!