Driveway Washing Professionals You Can Depend On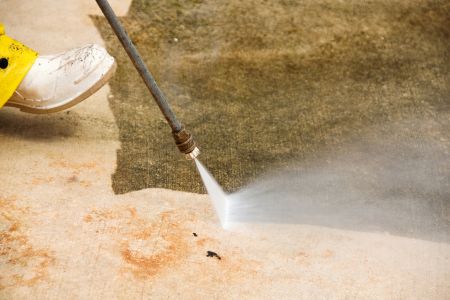 We are professional pressure washers providing cleaning to Roanoke residents. Our driveway washing is one of our many services to our customers.
Most residential properties are owners of a driveway. Driveways are essential and high-traffic areas on your property and should be treated as such.
We are experienced with the ins and outs of washing a driveway and offer an excellent cleaning service. Our pressure washing for Roanoke homes is one of the best ways for property owners to maintain their homes.
We try to brighten surfaces and give them a visual appeal that every property should strive for. This is something we afford to all Roanoke property owners with our driveway washing.
It's just one of eight different services we offer that boost visual appeal and keeps properties sanitized. We are a pressure washing company that residents rely on because we consistently provide exceptional services.
Concrete Pad Cleaning
Dull and dirty concrete can be unappealing. However, our services can help homeowners prevent this. We clean and brighten concrete pads at a satisfactory rate.
Having bright concrete pads can help give your home a great overall look. Dirty concrete pads can stick out despite a relatively small part of your land. At the same time, bright and beautiful concrete areas will stick out in a good way.
We are very proud of our work and strive to create pristine-looking properties for our customers. We have much experience with pressure washing and know how to get the best out of it.
When our experienced personnel carries out concrete pad cleanings, we ensure that your concrete will look how it did when it was first made.
Keep your Concrete Bright for the Best Possible Look
Good homeowners always want the best look for their homes. They invest in renovations, upgrades, and other home improvement projects for this very reason.
Our pressure washing is perfect for property owners looking for services capable of taking their properties to the next level. We have a keen attention to detail and clean the parts of your home that matter to you.
That's why our services can extend from extensive areas like our house washing to smaller ones like our window cleaning. However, no matter our service, we take the necessary steps to provide clean homes. Our driveway washing is one of the many ways we provide this because it brightens driveways for that unique look they need.
NEED QUALITY PRESSURE WASHING IN ROANOKE OR THE SURROUNDING AREAS? DON'T WAIT! CONTACT US TODAY!