Fincastle Relies On Appalachian Exterior Cleaning LLC For Quality Pressure Washing Services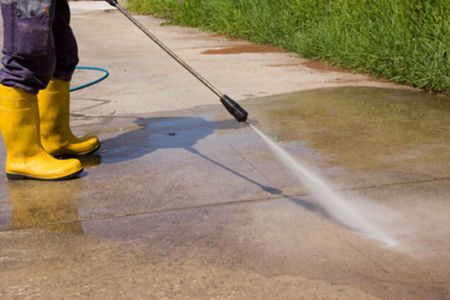 We are proud to be able to be the pressure washing company Fincastle residents rely on for their cleanings. Your home is a part of your livelihood, and you need people you can trust to clean it.
There are very few things more critical to a person than their home. Property ownership is a significant time and money commitment, and maintaining it is a big part.
You want all you invested into your property to be paid off in total, and our pressure washing services are a great way to do so. Fincastle residents rely on us to clean their homes because of our comprehensive pressure washing services.
We try to clean your surfaces spotless to facilitate the home maintenance procedure. Our cleaning helps keeps your home in top shape because we ensure dirt removal to protect your property. We have various cleaning services that support homes and business owners' own clean and well-maintained properties.
Pressure Washing Services For Homes & Businesses In Fincastle, VA
Commercial Pressure Washing
Driveway Washing
Fence & Deck Cleaning
Gutter Cleaning & Brightening
House Washing
Roof Cleaning
Window Cleaning
We Provide House Washing to Fincastle Homes
Our house washing is excellent for Fincastle homes that need revitalization. Dirt and grime will accumulate on your home's surfaces if you aren't consistently taking steps to combat it.
Luckily, our pressure washing can rid your home of set-in stains due. Pressure washing is one of the most effective means of cleaning, and we employ experienced pressure washer personnel.
Our service is excellent for those homeowners who haven't been able to take care of their homes. We work hard to create pristine-looking homes for our customers.
Even if you haven't gotten your property cleaned in a while and it looks dull and dirty, we can still fix it up without pressure washing and give it the appearance you desire.
Our Gutter Cleaning Provides Detailed Care for Fincastle Gutters
Clearing your gutters of debris is the most crucial part of gutter cleaning. However, we go above and beyond to provide complete gutter care.
Not only do we clear your gutters, but we also brighten the exteriors. We feel it's essential to provide total gutter care to allow our customers' homes to be at their best.
Brightened gutters increase the curb appeal of your home. So, we make sure that your gutters can have a positive impact on how your home is viewed.
NEED QUALITY PRESSURE WASHING IN ROANOKE OR THE SURROUNDING AREAS? DON'T WAIT! CONTACT US TODAY!