Commercial Pressure Washing for Roanoke Business Care Made Easy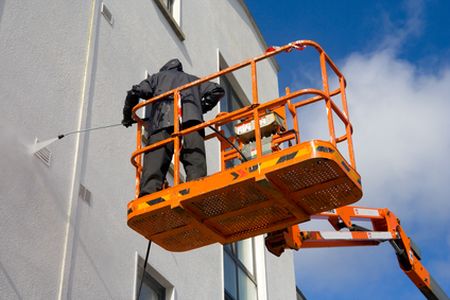 Maintenance is a critical role in being a business owner. That's why we offer commercial pressure washing to Roanoke residents.
Our pressure washing for Roanoke commercial properties is excellent for those business owners looking for the best ways to keep their businesses running efficiently. Keeping your property clean is essential to the process of owning a business.
Your building will be what determines how onlookers view your overall business. You only get one chance to make a first impression and want it to be a good one. Our commercial pressure washing is great for helping businesses keep their property clean. We thoroughly clean properties so they can have a presentable appearance for their customers.
We try to provide clean properties to all those who schedule our pressure washing services. We provide impeccable cleaning for our customers that renews properties.
Exterior Business Cleaning
Our commercial pressure washing is perfect for businesses with dirty and worn-down exteriors. We help commercial properties give their facades a brand new appearance due to our thorough cleaning.
Your storefront can directly impact how potential customers view your business as a whole. That's why you must have a presentable look for your business.
We provide services like commercial pressure washing and sidewalk cleaning to give your entire property the clean look you require. Your store should have an inviting look for your customers, and our services can provide that.
Appalachian Exterior Cleaning LLC provides pressure washing for Roanoke businesses that brightens surfaces for a more appealing look. Curb appeal will allow you to take pride in how your business looks to others and attract more customers over time.
Renew Your Business Facade with Top Rate Commercial Pressure Washing
It will show on your property if you've been in the same building for a while. offered all over your facility, dirt stains can become a plague on your property
However, you can prevent this by getting regular pressure washing for your home. If you get cleaned once or twice a year, your property will always have a brand-new look.
Our cleaning services can rid properties of old, set-in stains because of how effective pressure washing can be. In addition, we know how to get the most out of what this cleaning method has to offer. That's why we are an excellent choice for businesses looking for the best ways for them to maintain their properties.
NEED QUALITY PRESSURE WASHING IN ROANOKE OR THE SURROUNDING AREAS? DON'T WAIT! CONTACT US TODAY!