Fence Washing & Deck Cleaning Specialists In Roanoke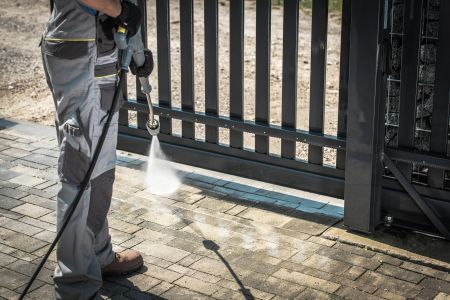 Roanoke residential property owners need specialists to clean their feces and decks. Our deck cleaning and fence washing are geared toward those homeowners who need cleaning to keep these areas on their property clean.
Maintaining a home requires the owner to keep up with every part of the property. That means every inch of your land must be kept in top shape from top to bottom and from slight to significant areas.
Luckily, we provide pressure washing for Roanoke homes that assist them in keeping their homes spotless. If you try to maintain your home year-round by getting consistent cleaning once or twice a year, you'll have less to worry about maintenance.
Fence Washing To Extend The Lifespan Of Your Fencing
The result of areas not being taken care of is worse than unappealing looks. Having dirty surfaces can result in the material that the surface is made of breaking down over time.
Our fence washing helps keep your fences lasting long by washing away the harmful substances that threaten them. You wouldn't have to pay to get it fixed or replaced. Reviewing services that ensure to keep it clean is a way you can prevent that from happening.
Our fence washing can help you maintain your home because it ensures that your fence will last as long as possible. Maximizing the lifespan of things that serve a vital role on your property is a great way to maintain it.
Our Services Assist Property Owners who care about their Homes
Property owners who don't care as much about how their homes look are likely to ignore things like their decks and fences. However, we offer house washing services, like our deck cleaning and fence washing, because we know some homeowners care.
If you own a deck in the Roanoke area, our deck cleaning provides a beautiful way to maintain it well. Our services make a worthy investment because they ensure you get the most out of your property.
Our services maximize property value and ensure that your home is as appealing as possible. Services like deck cleaning prevent wear and tear from years of constant use.
If you're a homeowner who truly cares about how their property looks and wants to do their best to keep everything in order, scheduling our services is excellent. Pressure washing is an efficient way to clean your home; Appalachian Exterior Cleaning LLC gets the best out of it.
NEED QUALITY PRESSURE WASHING IN ROANOKE OR THE SURROUNDING AREAS? DON'T WAIT! CONTACT US TODAY!