About Appalachian Exterior Cleaning LLC - A Roanoke Pressure Washer You Can Depend Upon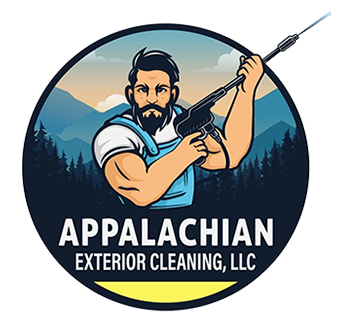 We are a pressure washer company in the Roanoke area. We provide our customers with dependable pressure washing for their properties.
Pressure washer services are crucial to home maintenance and improvement. It's the best cleaning method for washing your home or business building.
Our pros know that pressure washing provides efficient cleaning that reaches the most challenging areas. It involves using high-pressure water to rinse away dirt and grime stains.
Appalachian Exterior Cleaning LLC offers many reliable services that assist property owners looking for pressure washer services. We have multiple kinds of cleanings that we carry out.
We know that many surfaces on your property need to be cleaned, so we offer many services geared towards cleaning specific areas. We have services like fence & deck cleaning, house washing, and window cleaning that keep these critical areas of your home clean.
Our personnel is proud of their work and seek to provide careful cleanings to all our customers. We strive to be the type of pressure washer company Roanoake residents can rely on because we know that the best property owners are the ones that look for the best services they can find.
Property maintenance plays a critical role in being a homeowner. Ensuring that your home remains clean keeps your property's value where it should be and helps keep everything running in top shape. The upkeep of your home should be a high priority if you want your property to be at its best continuously.
Cleaning & Protecting Your Exterior Surfaces
Dirt, algae, moss, grime, mildew, and other substances harm your property. It lowers curb appeal and weakens the integrity of your surfaces, like ceilings and walls.
We offer pressure washing in Roanoke that keeps our customers satisfied because we assist them with the upkeep of their property by removing harmful substances with our excellent services. The state of your property matters as much to us as it does to you.
We promise our customers that we will keep their property clean with our services. Our pressure washer services, personnel, and equipment are all top-notch. Having the right pressure washer utilities are the only way to get the best out of the cleaning method.
Pressure washing requires knowledge of the trade to get the most it offers fully. It can be dangerous and futile if done by amateurs. Luckily, We have experienced professionals who can get the job done the right way and promptly.
NEED QUALITY PRESSURE WASHING IN ROANOKE OR THE SURROUNDING AREAS? DON'T WAIT! CONTACT US TODAY!