Lexington's Premier Pressure Washing Services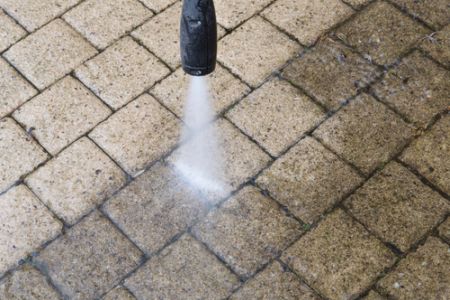 The best homeowners should always be on the lookout for the best possible ways to maintain the property they own. We provide Lexington home's premier pressure washing services.
Being a property owner is more than just buying something. It is an investment into the area and everything in it. That's what makes maintenance vital to the owning process.
The value of your property is something that you are singularly responsible for. If you want to keep that value high, investing in the best services is smart.
We have the leading pressure cleaning for Lexington homes, making us a great way to keep your property value maximized. Pressure washing is a valuable service because it's one of the best cleaning methods property owners can invest in.
We afford Lexington homeowners professional pressure washers to rid their properties of dirt and grime. Our personnel brightens surfaces and renews homes with excellent services.
Pressure Washing Services For Homes & Businesses In Lexington, VA
Commercial Pressure Washing
Driveway Washing
Fence & Deck Cleaning
Gutter Cleaning & Brightening
House Washing
Roof Cleaning
Sidewalk Cleaning
Window Cleaning
We Offer House Washing for Lexington Residential Properties
House washing is one of our many services to assist property owners. We know keeping your home clean is one of the essential things for a homeowner.
You can trust our services because we afford our customers' pressure washing. Our house washing, in particular, is excellent for your residential property because we promise to brighten the surfaces of your home and give you a beautiful property to be proud of.
Our cleaning services leave homes looking pristine with effective pressure cleaning. We know the right ways to get the most pressure because we have a lot of experience with it.
Get Premier Gutter Cleaning And Brightening For Your Lexington Property
Keeping gutters clean is very important to the daily maintenance of your home. Your home is supposed to shelter you from storms, and your gutters are a vital piece of your home's ability to do so.
If your gutters are blocked, they can overflow, and that water will find its way to your roof. This means you'll have water collecting on your top, breaking it down over time.
If it breaks down, you will have leaks and floods in your home when the water starts seeping through your roof. Water damaging your property and personal belongings is something you'll want to avoid because it will cost you money to get things repaired and replaced.
NEED QUALITY PRESSURE WASHING IN ROANOKE OR THE SURROUNDING AREAS? DON'T WAIT! CONTACT US TODAY!