Experienced Pressure Washing Specialists Serving Clifton Forge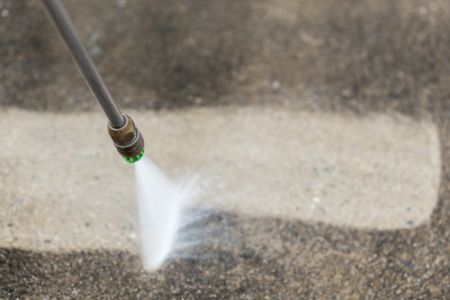 Clifton Forge homeowners deserve a pressure washing company they can rely on. That's why we supply our customers with experienced pressure washing personnel.
Pressure washing is an excellent cleaning method for property exteriors, but it's not easy as it may look. It's straightforward to try pressure washing something and not get anything out of it.
For one, pressure washing can cause harm to the user or their property if it's not done correctly. High-pressure water can spell danger when pointed in the wrong direction.
Even if you don't hurt yourself, pressure washing can damage parts of your property. Your roof, wood, and concrete are all susceptible to damage from high-pressure water.
Luckily, we provide phenomenal pressure washing services to Clifton Forge homes. We have some of the best pressure washers in the area, allowing us to deliver top-rated services.
We're capable of renewing houses that have suffered an accumulation of dirt and grime throughout the time they've been built. Our services promise to give your property the fresh new look that you desire.
Pressure Washing Services For Homes & Businesses In Clifton Forge, VA
Commercial Pressure Washing
Driveway Washing
Fence & Deck Cleaning
Gutter Cleaning & Brightening
House Washing
Roof Cleaning
Sidewalk Cleaning
Window Cleaning
Our House Washing Brings PRISTINENESS to Worn Clifton Forge Properties
If you've lived in your Clifton Forge property for a long time, you've likely noticed dirt and grime accumulating on the surface of your home. The build-up occurs very often unless it's taken care of.
Our house washing service allows you to do this because it washes away years of unwanted substances with just one cleaning. Pressure washing is a great way to clean the surfaces of your home, and we know how to get the best out of it.
We are experienced professionals capable of transforming your property from the old worn down look. Revitalizing your home has benefits like increased curb appeal and maximized property value.
Gutter Cleaning to Ensure Complete Clifton Forge Home Maintenance
Our gutter cleaning is the complete package geared towards assisting you with the maintenance of your home. We not only clear your gutters of blockages but also brighten them to boost your home's visual appeal.
Our gutter cleaning and brightening afford Clifton Forge homes comprehensive gutter care service. Our personnel cares about the service we provide to our customers. Assisting our customers with their mission to maintain their home is something we value highly.
NEED QUALITY PRESSURE WASHING IN ROANOKE OR THE SURROUNDING AREAS? DON'T WAIT! CONTACT US TODAY!