Roanoke's Roof Cleaning Professionals - Here To Get The Job Done Right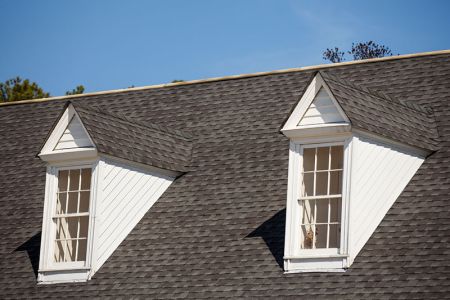 If you want roof cleaning that gets the job done right, look no further than Appalachian Exterior Cleaning LLC. We provide pressure washing for Roanoke homes to make them shine like new.
A clean roof is essential to a clean property. The roof is the top of your home and will stick out tremendously, especially if you have a colorful roof.
For your roof to truly complete the look of your home, you need it to be at its cleanest. It would be best if your roof has the bright surfaces we provide to all the homes we service.
Even though our roof cleaning doesn't use the same cleaning method as our other services, It's still the choice for your Roanoke home. We promise our service will clean this crucial part of your home and any of our services.
Soft Washing Is The Only Way To Properly Care For Your Rooftop
Our roof cleaning utilizes the soft washing cleaning method to rinse away dirt and grime. Keeping your roof well maintained involves you being able to save your roof clean without damaging the materials.
That's why we use soft washing versus pressure washing. Pressure washing can damage your shingles because it loosens and dislodges them.
The high-pressure water isn't capable of freely cleaning every kind of surface. Surfaces like wood and sometimes even concrete can be vulnerable to being chipped and damaged.
Your roof is one of the many surfaces that can be damaged because shingles are vulnerable to loosening. That's why it can be harder to clean roofs than it is to clean other surfaces. However, our roof cleaning ensures that your roof will be pristine without the concerns of damaged or loosened shingles.
Our Roof Cleaning will Help Renew your Property
We offer many services that can revitalize your home. Our gutter cleaning and brightening, and roof cleaning are great for making your home look brand new because they ensure the top of your home has a pristine look.
With the amount of dirt and grime on your home's surfaces, it can be hard to keep all of it clean. That can cause your home to become duller and duller over time as the wear and tear continue to show.
Our roof cleaning ensures that your roof will look new instead of having the build-up ruining your home. We hire experienced professionals who pride themselves and excel at getting the job done right.
NEED QUALITY PRESSURE WASHING IN ROANOKE OR THE SURROUNDING AREAS? DON'T WAIT! CONTACT US TODAY!