Lewisburg's Top-Rated Pressure Washing Services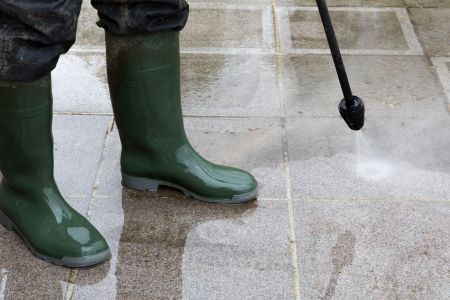 Lewisburg homes deserve the best pressure washing services they can get. Appalachian Exterior Cleaning LLC affords homeowners top-rated pressure washing in the area.
We try to facilitate homeowners in the process of being responsible for a property with our great cleanings. It would be best to focus on cleaning dirt and grime away from your home to keep it running correctly.
Buildup can become a plague on your property by breaking down the surfaces it has attached itself to. For instance, driveways and sidewalks are especially vulnerable.
Dirt, grime, moss, mildew, and algae can grow on concrete and form cracks. In addition, they can lift the concrete or make it slippery when wet, making it a hazard for you and your loved ones.
Making sure that your concrete is clean ensures that your property is safe for you and the people you share it with. Our pressure washing allows Lewisburg residents to do this because all of our services are thorough in how well they clean.
Pressure Washing Services For Homes & Businesses In Lewisburg, VA
Commercial Pressure Washing
Driveway Washing
Fence & Deck Cleaning
Gutter Cleaning & Brightening
House Washing
Roof Cleaning
Sidewalk Cleaning
Window Cleaning
Our House Washing Is A Phenomenal Option for Lewisburg Homeowners
Lewisburg residential property owners should look for pressure washing services that get the job done promptly. We offer that to our customers because we employ professionals who excel at their work.
That's what makes our services top-rated in the area. Maintaining that impression we receive from our customers is important to us.
We promise to carry out outstanding services whenever we are hired because we want to continue to be a company that Lewisburg residents trust to keep their homes clean. That involves us going above and beyond with our cleaning services and providing consistent, clean properties.
Lewisburg Gutters Need Gutter Cleaning To Operate At Their Peak
Gutters serve a functional purpose in your home. However, they very often get stopped because of debris.
Gutter channels need to be clear so they can guide water away from your home, or your roof will be vulnerable to water damage. It's vital to schedule gutter cleaning once or twice a year so they can continue to do what they're supposed to at all times. You don't want your gutters to have a lot of blockage during a storm because that can result in your roof taking on the damage.
NEED QUALITY PRESSURE WASHING IN ROANOKE OR THE SURROUNDING AREAS? DON'T WAIT! CONTACT US TODAY!