Professional Pressure Washing Company in Covington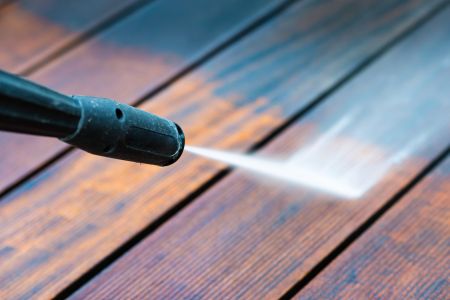 Finding reliable pressure washing in Covington can be incredibly hard. Fortunately, Appalachian Exterior Cleaning LLC affords Convington homes with value cleaning services.
We have excellent residential and commercial property services because we employ professionals with the proper knowledge and equipment to get jobs done correctly. Pressure washing requires a professional touch to get everything this clean method offers.
Being able to offer capable cleaning services to Covington homes is something we take pride in. Property owners need proper cleaning to maintain their land.
Dirty properties have many negatives, from lower curb appeal to breaking down many surfaces on your home. That's why it's critical to receive regular pressure washings.
Having your property cleaned once or twice a year is one of the best ways to keep your property in the best possible shape. You put forth the time and money to purchase your building or home, and you should keep it clean to get the most out of it.
Pressure Washing Services For Homes & Businesses In Covington, VA
Commercial Pressure Washing
Driveway Washing
Gutter Cleaning & Brightening
House Washing
Roof Cleaning
Sidewalk Cleaning
Window Cleaning
Covington Homes is Afforded Phenomenal House Washing from our Company
Receiving good pressure washing is one of the best ways to maintain your Convington home. Owning a home can be overwhelming, but highering professionals is a great way to help ease the process.
Having people who know what they're doing when they're hired for a service gives you a sense of relief in not having to worry. We want to be a pressure washing company that Covington property owners rely on and offer consistent services that satisfy our customers.
Our Gutter Clearing Clears Covington Gutters of Debris
Gutters need to be clean for water damage to continue being prevented. Gutters allow water to drain from your roof, but debris can stop them from doing that.
When gutters get stopped, the water that isn't going down the channels will collect on top of your roof. Moisture on your roof hurts its integrity and allows for water to get inside your home.
That's what makes having your gutters cleaned so vital to homeowners. Houses need clear gutters to be well maintained or else they'll become susceptible to leaks and floods.
We have premier gutter cleaning services that clear them of blockages and brighten the exterior surfaces. There are few better services to help you maintain your home than our gutter cleaning and brightening.
NEED QUALITY PRESSURE WASHING IN ROANOKE OR THE SURROUNDING AREAS? DON'T WAIT! CONTACT US TODAY!