Why You Should Get Your Windows Cleaned Professionally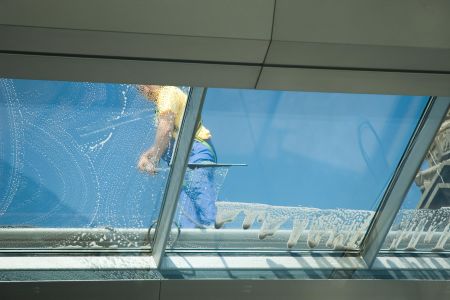 Being a homeowner is a lot of hard work. There's so much that goes into being a property owner that makes it very easy to get overwhelmed.
Owning a property means having to be solely responsible for everything that takes place on it. Having to get the various surfaces on your property clean is a critical part of being a property owner.
Your windows are one of the many surfaces that require your attention but deciding whether you want to get it done yourself or hire someone else can be a hassle. There is always going to be the temptation to do the job yourself.
After all, it would seem like you can save yourself money by not having to pay someone to do it and time not having to look for a window cleaner. However, you are actually doing the exact opposite.
Thoroughly cleaning your windows isn't an easy task it takes knowledge and tools it takes to get the job done. That's why investing in professional window cleaning is a smart option for homeowners trying to maintain their properties.
DIY Window Cleaning Can Be Ineffective Or Dangerous
In order to clean the inside and outside of your windows, you're going to need tools and knowledge. Most homeowners don't have that and getting it will require time and money.
Without it, you're going to be going through a lot of pain to get your windows clean. Being able to reach your windows will involve you having to climb up and down a ladder and carry it all around your house.
This can end up being bad for your back and you're risking serious injury. Professional window cleaning can save you a lot of pain by giving you experienced personnel to do the work for you.
The Pros of Professional Cleaning Services
Professional cleaners have the experience to get the job done in a timely manner. In addition, professional cleaners can do the job as well as anyone.
We know the best equipment and techniques to clear your windows of build-up. Our window cleaning is a great service because we can thoroughly clean your windows.
Cleaning the exterior glass of your windows is important, but it's not easy for an inexperienced person without the proper tools. Appalachian Exterior is a pressure washing company that employs professionals who can clean your windows as well as anyone in the Roanoke area. So, call us today to schedule our window cleaning service.
NEED QUALITY PRESSURE WASHING IN ROANOKE OR THE SURROUNDING AREAS? DON'T WAIT! CONTACT US TODAY!